How much energy does your country consume (electricity AND petroleum)?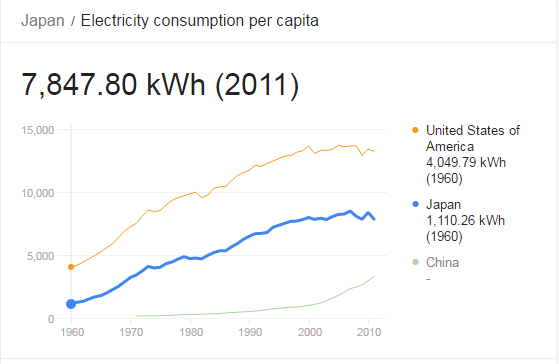 Electricity Consumption: 35th in the World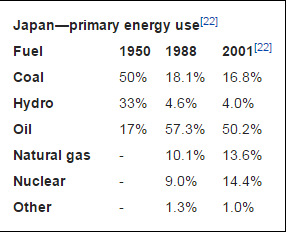 How does your country produce electricity?
Ranked third in the world in electricity production behind USA and China
Coal: 28%, Nuclear 27%, Natural Gas 26%
Heavily relies on Nuclear power
Where does it obtain the raw materials needed (coal, oil, uranium etc)?
World's Largest Natural Gas importer
Second-Largest Coal importer
Third-Largest net importer of crude oil and oil products
Reliant on Middle East
Limited natural resources due to island environment
"Japan spent about $270 billion, or around 58% more, for fossil fuel imports in the three years following the Fukushima accident"
Also imports Uranium (percentage and statistics unknown, but they are heavily active in the Uranium market)
http://www.eia.gov/beta/international/analysis.cfm?iso=JPN
What percentage of the electricity produced is considered renewable?
Does your country have an energy policy?
"METI's report calls for nuclear energy to account for 20%-22% of power generation by 2030, with 22%-24% coming from renewable energy sources, while coal's share will be reduced to 26%, LNG's to 27% and oil's to just 3%."
http://www.world-nuclear-news.org/NP-Plan-sets-out-Japans-energy-mix-for-2030-0306154.html
If so, how sustainable is the policy?
Possibly sustainable, but ambitious. Aims to do less imports in favor for more renewable energy methods. Requires less reliance on coal and oil, it would be difficult